Definition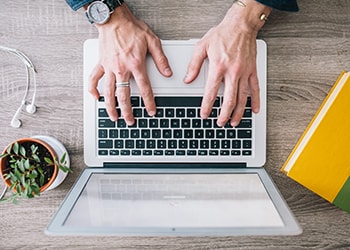 Any blog is like a daily diary. A WordPress Blog is a daily diary on the Internet. It is also a commitment to write an article every day, 365 days a week. Not everyone has time and passion for that. This is why you see so many abandoned blogs.
Reality Check
There is a joke within the blogging community that most blogs have an audience of one. According to Technorati (2008 research), 95 percent of blogs are abandoned within the first year. And today, we suspect that rate is even worse.
Technical Issues with Blogs + SEO
If you are a blog owner, be prepared to deal with the following technical issues:
Blogs need to be upgraded at least once a year; after WordPress.org publishes the next year's release.
Blogs often break because the template you purchased is not compatible with the WordPress code. Usually this happens after the upgrade – your template was made for the previous year's release and the new release is different. And since blogs are written in PHP computer language, fixing blogging software is expensive. You need to find a PHP programmer who can fix all the errors.
Search engines have a hard time indexing blogs.
Creating Awesome Blog Content
Being passionate about your topic is probably the most important ingredient in creating a successful blog. Remember, "Be who God meant you to be and you will set the world on fire." (St. Catherine of Siena) Consistently creating interesting content for your blog, content that people want to read, is an art. That is why only a few blogs make it big.
Here is what we recommend to clients who are planning to create a blog. Whether it is a personal blog or corporate blog, fashion blog or travel blog, the rules are pretty much the same.
Don't do it all by yourself. Find people who are passionate about your cause and who will contribute articles to your blog. It could be a group of friends in the case of a personal blog, or representatives from different departments for a corporate blog.
Create an editorial calendar. Publish articles on specific topics on a regular basis. There is nothing new about having an editorial calendar. Traditional print publishers did it for years and now we do it for blogs. Put simply, this means that you publish articles about a pre-selected subject on specific days of the week. This encourages readers to follow you.
Write articles about "hot" topics. These articles may create interesting discussions and tons of comments from your readers. You can find what is currently "hot" on the Internet by using Google Trends, a Google feature that shows what is popular on Google every day.
Often the Google Trends highlight a particular political event, major science discovery, or the latest sport news. Regardless of what is currently hot, Google Trends provides many good article ideas for any blog.
Watch your competition. Use the Google Alert feature. Set a Google Alert on your main blog theme keywords and variations of these keywords, and receive Google notifications in your email box showing what your competitors are writing about.
More Content Ideas
Write about trends in your industry. Write articles about conferences and networking events that you attend. Cover the latest industry trends and write your opinion about them.
Interview other people. Interview industry leaders or other influential bloggers and facilitate blog discussions about topics you cover.
Use Social Media. Promote your articles using social media. Every time a new article is published, send a notification to your followers on Twitter, Facebook, Stumbleupon, Pinterest, and other social media platforms. Consider using third party software to automate this process.
Become a guest blogger. Start writing articles for somebody else's blog. This will make you more popular in the blogosphere and your guest articles may inspire somebody to read your own blog posts.
Publish a newsletter. Encourage your visitors to subscribe to your newsletter and send them a notification every month with excerpts from your articles and a link to the full article published on your blog.
Watch your blog statistics. After all, "What gets measured gets managed." (Peter Drucker). Install Google Analytics and keep track of your blog activity. It is important to know how many unique visitors you get every day, every month and every year and how much time they spend reading your blog.
Final Thoughts
Enthusiasm is contagious. Pass it on. Be enthusiastic and passionate about your main theme and keep writing. Create a movement. You will be surprised how many people are out there who are interested in the same things as you. Creating a platform so they can express their opinion, and join you in your quest, is a good thing.
After all, "To do a common thing uncommonly well brings success." (Henry John Heinz).
DigitalMosaics.net is specializing in web design, web development, and search engine optimization.
E-mail: info[at]digitalmosaics.net.